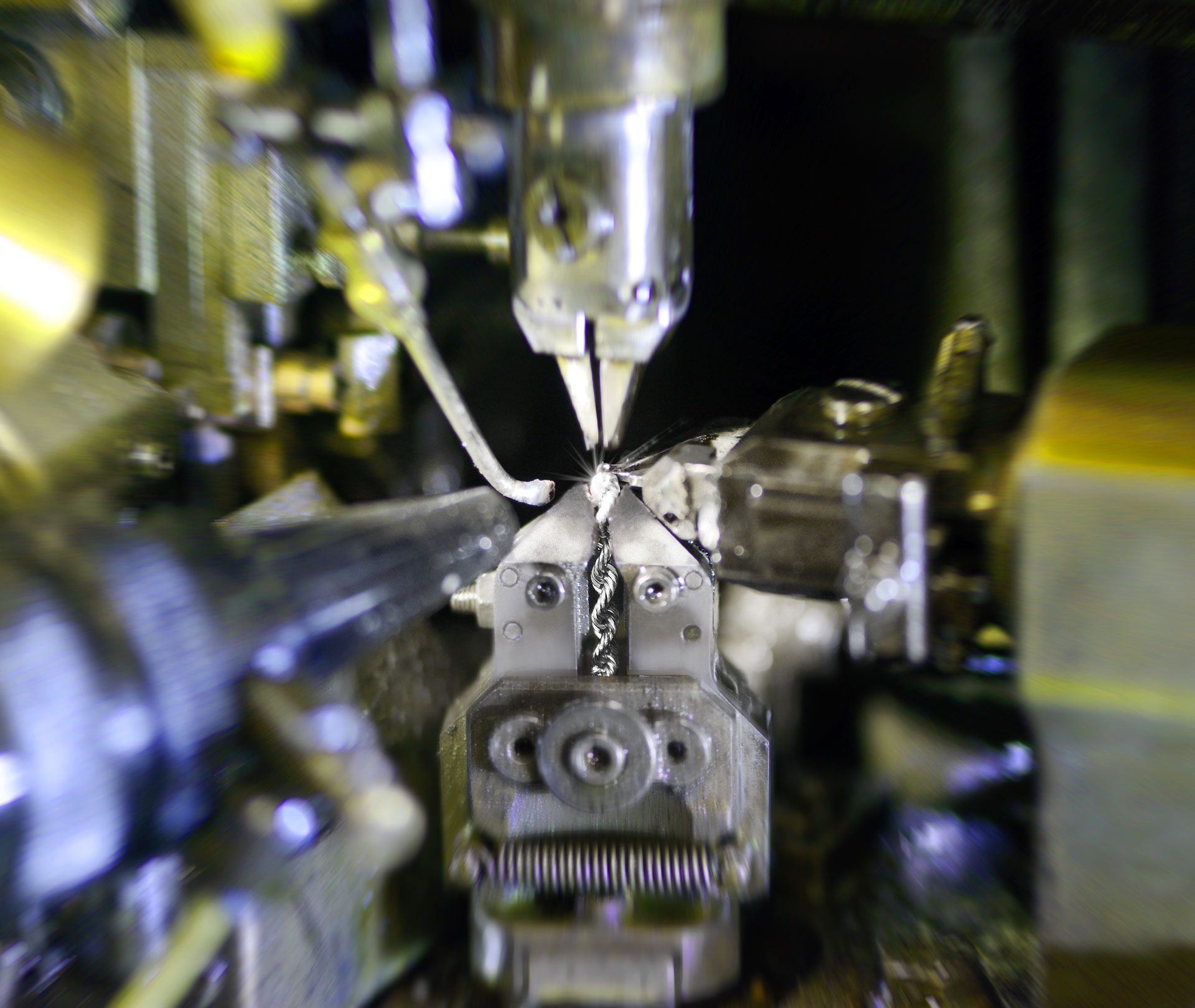 CHAIN MACHINES
Our world-class industrial capabilities and extensive array of chain machines allow us to shape beautiful, quality silver chains, and jewelry made around chains, in significant volumes.

CNC LATHES
When small, complex, highly polished precision parts need to be produced in high volume, our automatic CNC lathes are the perfect solution.
This technology allows us to overcome the limitations encountered with more traditional processing techniques such as investment casting. Discover our collection of findings such as end caps and push buttons for sliding bracelets.
INVESTMENT CASTING
The investment casting process is one of the oldest jewelry-making methods. Various techniques and technologies have been developed and fine-tuned in recent years to improve the quality and reliability of the process. Better Silver uses these technologies to create versatile components and solutions to complement our chains.

PLATING
The Plating process requires precision, experience, specific technical knowledge, and accurate control. Our internal pla- ting department, recently expanded and optimized, allows us to have complete control over the quality of the products we plate.
The price of rhodium has increased dramatically over the past year, driving up the price of silver chains plated in this metal. Discover the more reasonably priced plating options Better Silver has to offer.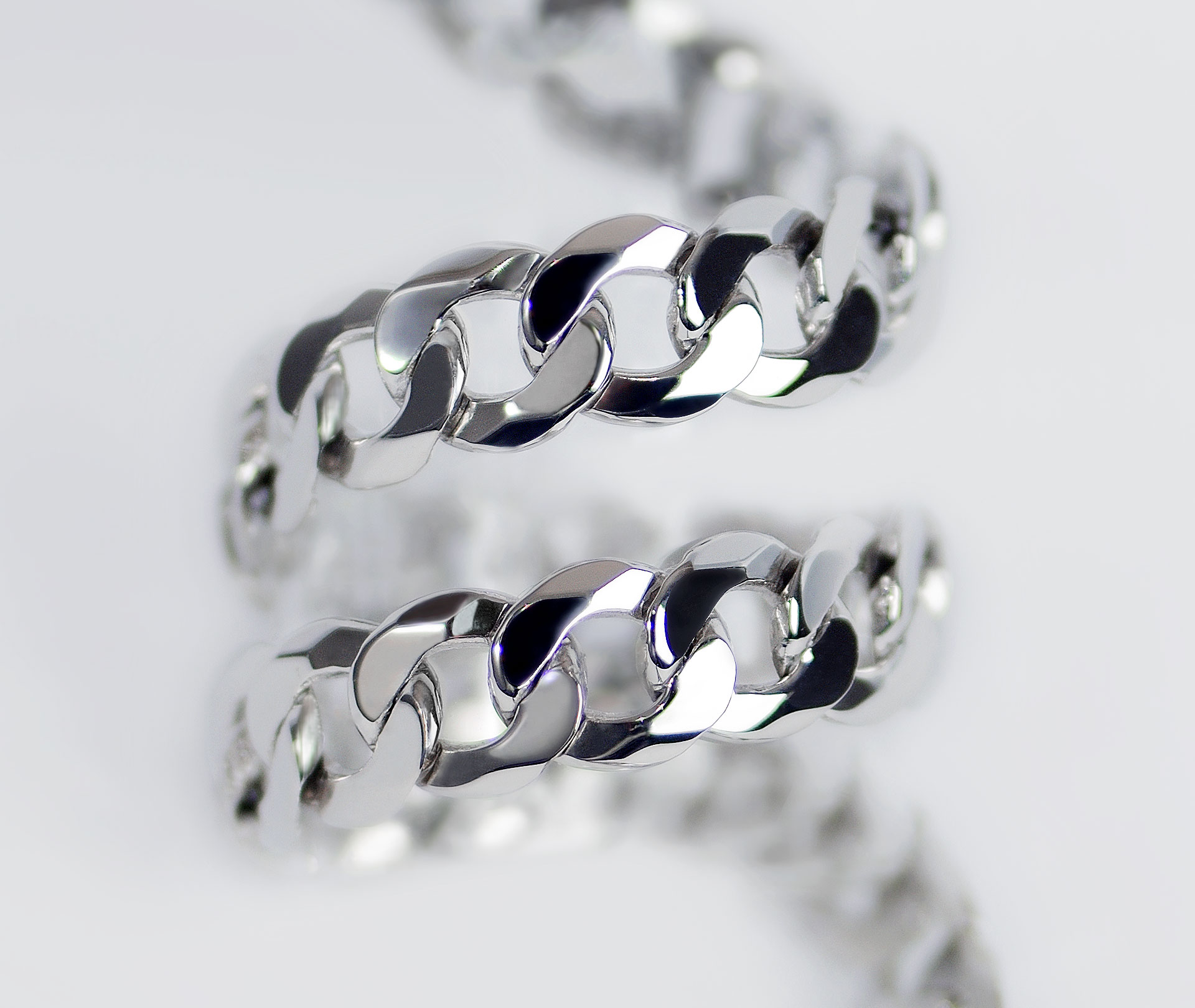 MIRROR POLISH
Better Silver has developed Mirror Polish, a technology that delivers a superb surface quality to medium-to-heavy gauge, basic flat chains.
The incredibly smooth surfaces of the chains reflect brilliant light like mirrors and further serve to reduce oxidation over time.
The quality is that of carefully hand-polished chains, but at a fraction of the cost. Mirror Polish defines a new standard of quality in the market.